Management Philosophy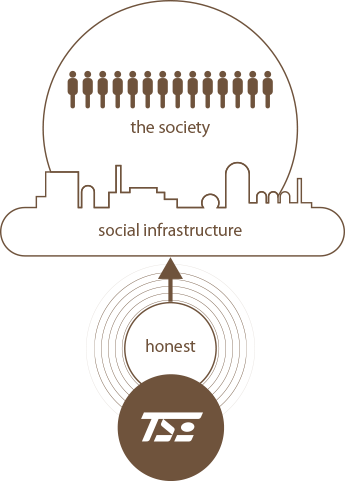 TSE's management philosophy was determined in a project under the direct supervision of President Takahashi when he assumed the office of president in 2012 along with our Vision and Course of Action.
Our management philosophy starts with the phrase "To underpin the society." As our products are applied to facilities related to social infrastructure, such as power generation or iron-making plants, in many cases, it represents our pride that our work is connected with the society or our awareness of a sense of responsibility.
The word "honest" in the management philosophy carries a lot of weight, given our history in which we have consistently tried our best to respond to customer trust and delivered on our promises ever since we were established.
With such history in mind, remaining honest means that we will take up a challenge that goes beyond the level that our customers expect.